PRESS RELEASE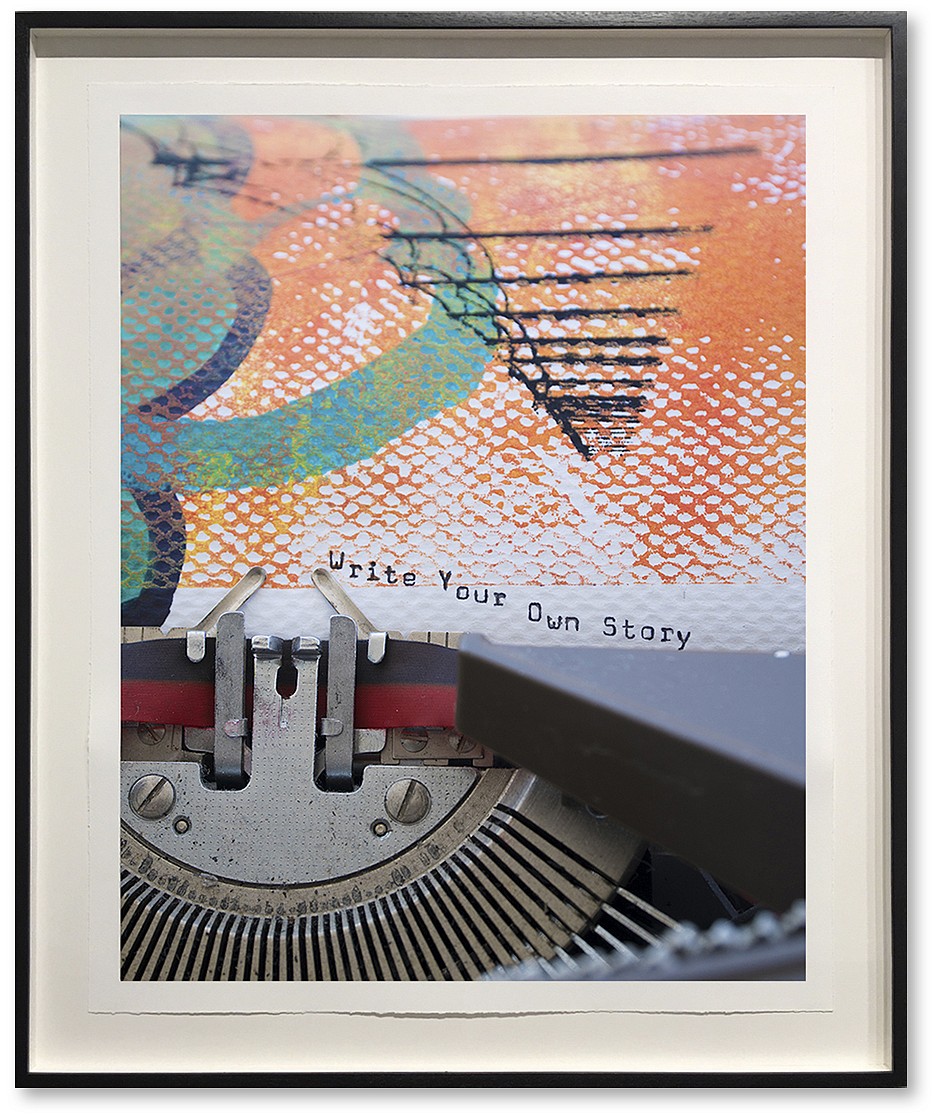 David McCauley: "Write Your Own Story"
Jun 21 – Jul 28, 2019
Lanoue Gallery is pleased to present Write Your Own Story, a collection of text-based works by Miami based artist David McCauley.
McCauley's text works are often pared down to a short phrase or just a single word in an effort to find a universal truth or idea that resonates with us all regardless of our background, gender, race, finances, or health. The materials and words are thoughtfully chosen to spark engagement with the viewer. But the artist has left the compositions and text equally and deliberately spare to allow room for the viewer to write their own story with each piece.
McCauley's desire to write his own story has played a significant role in helping him move forward after a traumatic injury, which is part of his desire to help others do the same. Over a decade ago, McCauley dove into a friend's swimming pool head first and suffered a C6 spinal cord injury that left him permanently paralyzed from the chest down. During the grueling months of rehabilitation that followed, McCauley was introduced to the gift of art therapy which can provide a range of immeasurable lifelong benefits.
Along with practical applications, such as increased mobility and improvement with cognitive skills, McCauley discovered how art therapy can help rehabilitation patients with self-discovery, improved self-esteem, and stress relief. He gave up his career on Wall Street, moving to Miami to live and work as a full-time artist. There, he began a non-profit called Rise Up, which offers adaptive art workshops to assist individuals with the physical and mental recovery following a catastrophic injury or illness.
McCauley is excited to use the platform of his first solo exhibition in Boston to help raise awareness in the community of the vital rehabilitation services provided by Spaulding Rehabilitation Network, which is continually ranked as one of the top rehabilitation hospitals in the country. Lanoue Gallery is equally thrilled to pair with Spaulding for this exhibition and has pledged a portion of every sale from the exhibit to benefit art therapy programs at Spaulding.
McCauley's exhibit also coincides with the arrival in Boston of the Impossible Dream, the world's only catamaran built from the ground up to be fully, universally accessible. The Impossible Dream is dedicated to engaging the global community to raise awareness to barrier-free design and to inspire people with disabilities, wounded soldiers, disadvantaged youth, and their families to improve their independence and quality of life.
McCauley is an adaptive crew member, ambassador, and board member for the Impossible Dream. This summer, the Impossible Dream and her adaptively-abled crew will travel close to 4,000 miles from Florida to Maine and back to Florida. She will provide free sails to over 1,000 people with disabilities along the entire East Coast and will be partnering with the nation's leading rehabilitation hospitals, including Spaulding, to welcome patients aboard to experience a day on the Impossible Dream. (www.theimpossibledream.org)
Impossible Dream - David McCauley from Daniel Kaplan on Vimeo.